Collaborative Projects
HOW DOES A COLLABORATIVE SHIMEJI WORK?
As easy as: THE MORE PEOPLE CONTRIBUTE, THE CHEAPER FOR ALL OF YOU!!

Here you can find a graphic explanation of how it works. Put simply, it's to split the cost of a Shimeji between a lot of people rather than making one person pay the entire amount alone.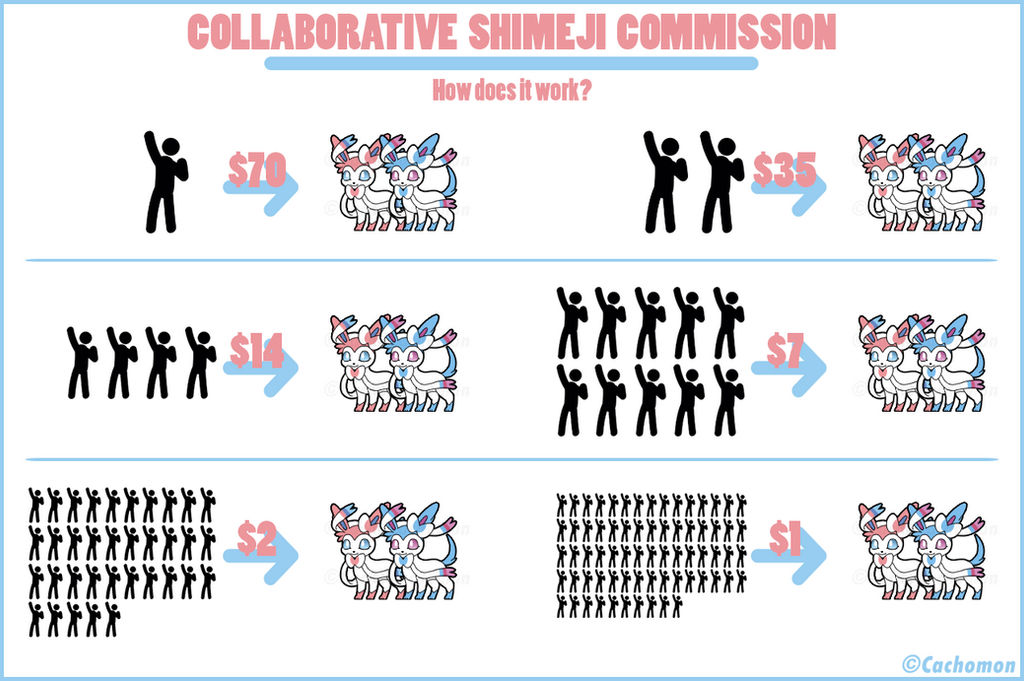 ---
HOW TO COLLABORATE
You don't have cash but you would like to help somehow? Just make a signal boost journal on deviantArt mentioning the current collaborative Shimeji project and make those new people mention YOU when they contribute to get yourself a little reward! All people involved will receive a PRIVATE link to the progress of the project (a Beta Link), being able to see AND download it as it is to try it! Of course, until the project is finished, ALL these new pictures can't be shared without my permission. If I catch anyone breaking this rule I will take further measures. If you know someone that is cheating please let me know and show me your proof; I will act right away.

If you are interested in making a Collaborative Shimeji Commission, contact me!


---
ALL COLLABORATIVE PROJECTS
The way this works will be edited in some time to a more comfy way :3 rather than being online they will probably be downloadable from Dropbox excel files. This way a real link for each will exist. Right now is ONE file and each campaign is a different tap inside the same file. With a low number of tabs is fine but if I want to isolate the Complete campaigns I cannot keep it as it is :3 Soon will figure out the exact way to do this the best way possible!